C. Jones DuBose, Jr.
South Carolina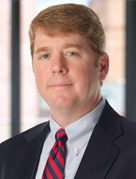 Nexsen Pruet
1230 Main Street
Suite 700
Columbia, South Carolina, 29201
Tel: 803.540.2086

Email:

jdubose@nexsenpruet.com
Web:

www.nexsenpruet.com
Jones is a member of the firm's corporate and securities practice group. His legal practice is focused on the areas of business formations, corporate governance, mergers and acquisitions, securities, and general corporate law.  Jones has experience handling a wide spectrum of business issues that cover multiple industries, including:
Structuring and implementing mergers, acquisitions, dissolutions, recapitalizations, divestitures, and reorganizations
Structuring private securities offerings and compliance with state and federal securities laws
Negotiating, structuring, and documenting complex corporate and LLC governance structures
Commercial contract preparation and review
Documenting other highly complex business transactions
In addition, Jones has experience in multiple healthcare transactions involving M&A and securities for hospitals, ambulatory surgery centers, physician-hospital joint ventures, nursing homes, and medical practices. He also advises Boards of Directors on governance issues, and drafts organizational and governance documents for other healthcare organizations.
Jones is listed as a leading Corporate/M&A Lawyer in South Carolina by Chambers USA, and has an AV ranking by Martindale Hubbell. Since 2010, he has been included in The Best Lawyers in America in the corporate, M&A, and securities law areas.
Jones received his law degree, cum laude, from the University of South Carolina School of Law, where he was Associate Articles Editor for the South Carolina Law Review and a member of the Order of the Coif, Order of the Wig and Robe, and the John Belton O'Neall Inn of Court.
Our corporate practice covers a wide array of clients, from small local businesses and start-up companies to large businesses with locations across multiple states and international operations.
Our clients are successful in a wide range of industries, including banking and financial services, insurance, manufacturing, transportation, textiles, computers and other technologies, wholesale and retail sales, distribution services, agribusiness, construction, real estate development and management, and natural resources development.
Nexsen Pruet's corporate legal services include:
Contract review and negotiations
Forming corporations (C and S), partnerships (including LLPs), limited liability companies (LLC), nonprofit corporations and charitable groups, and other business and eleemosynary organizations
Formation of holding companies, QSubs, and joint ventures
Corporate finance transactions involving both debt and equity capital markets
Structuring and implementing acquisitions, divestitures, reorganizations, dissolutions, control contests, recapitalizations and other complex business transactions
Corporate audits, updates, and modernizations
Succession planning and generational transition
Franchising and licensing
At Nexsen Pruet, we understand that entrepreneurial success is driven by vision, commitment, and a unique kind of energy. Our team reflects that spirit and provides the breadth of skills necessary to take businesses from idea to IPO (or wherever your final destination may be).