David C. Japha
Colorado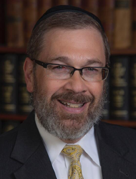 Levin Jacobson Japha P.C.
6000 E Evans Ave
Suite 1-210
Denver, CO 80222-5427
Tel: 303-964-9500

Email:

davidj@ljjlaw.com
Web:

www.ljjlaw.com
Over  his  more  than  three  decades  of  practice,  David  Japha  has  earned  a  reputation  for resolving difficult and complex matters, sometimes being the second or third lawyer to take on a case.
David has tried many criminal and civil cases to conclusion and argued numerous appeals, post-conviction cases and cases involving mental health issues. He also  currently represents clients in federal and state administrative matters, including ongoing matters before the Consumer Products Safety Commission.
David got his start in litigation before leaving the University of Denver College of Law, where he tried his first DUI case in state court through a program called the student law office.  He also negotiated settlements and argued his first administrative appeal  before the Social Security Administration in the winter of 1984, before his law school graduation in May of that year. Soon after starting out, David shared office space with his current partners, Don Jacobson and Daniel Levin at Ptarmigan Place.  There he learned law office management hanging out his shingle and doing evictions, collections and court-appointed federal criminal cases.  And, it was there, in federal court, that David truly cut his teeth in criminal defense litigation, culminating in his appointment  to  the  Criminal  Justice  Act  committee  (which  oversaw  the  appointment  of  conflict counsel in federal court) by then-Chief Judge Richard Matsch.
Over 30 years of practice has given David the opportunity to be involved in some amazing cases,  including  taking  depositions  in Katmandu,  Nepal  in  a  complex  criminal  case  in  1991; representing  a  witness  in  the  trial  of  Timothy  McVeigh  (where  David  was  also  a  credentialed reporter for the Intermountain Jewish News); handling criminal matters in Nebraska, Kansas and California and appearing in Washington State.
Education
University of Denver, J.D.
Admissions
1984, Colorado and U.S. District Court, District of Colorado
Opening and running a business can be equal parts exciting and frustrating. The attorneys at Levin Jacobson Japha P.C. are dedicated to providing the most practical and appropriate advice for your business. By understanding your expectations and financial capabilities, we can better address your needs by helping you to choose the entity that fits your goals and tax structure that limits your personal liability. Ultimately, we aim to support clients in the area and all across as they seek business success and prosperity.
Small businesses, mid-size companies and large corporations all have different needs and priorities. To set your business on a solid footing, our attorneys evaluate your current circumstances while providing the flexibility to change with your circumstances.
After your business is formed, questions and concerns will arise as you hire employees or independent contractors, set up benefit plans, draft contracts, form business partnerships, secure the services of other companies, share profits, pay taxes and more. We encourage our clients to call us for assistance with any issues they encounter.
If disputes arise and litigation becomes necessary, we zealously advocate for your financial interests in the boardroom or in the courtroom.
Levin Jacobson Japha, P.C. is a prominent Colorado law firm providing a wide range of legal services in the digital age. Our staff is dedicated to helping our clients solve some of life's most difficult challenges in the areas of:
Corporate and Business Law
Commercial Litigation, including appeals
State and Federal Criminal Defense and Appeals
Trusts and Estates, including Probate Administration and Litigation
Domestic Relations, Divorce, Custody and other Family Law matters
State and Federal Administrative Law and Appeals
Regulatory and Compliance Law matters
Mediation and Arbitration
Civil Rights Litigation
Post Judgment Litigation and Appeals