Howard Kailes
New Jersey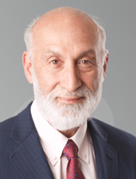 McCarter & English
Four Gateway Center
100 Mulberry Street
Newark, NJ 07102
Tel: 973.848.5350

Email:

hkailes@mccarter.com
Web:

www.mccarter.com
Howard Kailes concentrates in corporate matters, such as mergers and acquisitions, financing of public and private entities, securities law matters, venture capital transactions and creation of investment vehicles. He has managed numerous international acquisitions, divestitures and investments involving sophisticated financial arrangements.
Other matters in which Howard has been retained extend to successive leveraged buy-outs on behalf of a New Jersey-based private equity fund, and subsequent divestitures; the stock sale of a Silicon Alley based media enterprise to Corbis Corporation; the sale to Veolia Environment of a New Jersey-based waste recycler; the sale to a public issuer of a national magazine publisher; and the successive acquisitions by a public, St. Louis-based issuer of enterprises engaged in trenchless pipeline rehabilitation.
Howard is former practice group leader of the firm's Corporate, Securities and Business Transactions practice group and a former chair of the firm's growth committee. Following the firm's acquisition of Krugman and Kailes, LLP in 2002, he has been integrally involved in the firm's acquisitions of the Hartford office of Cummings & Lockwood, LLC, the Boston firm of Gadsby Hannah LLP, the New York firm of Pollack & Kaminsky, the Washington firm of Miller, Balis & O'Neil, P.C. and the East Brunswick and New York firm of SorinRand LLP. After 171 years of continuous practice by McCarter, in 2016 Howard authored the firm's partnership agreement.
Howard has been recognized as a Chambers USA "Leaders in Their Field" lawyer from 2007-2019. According to Chambers' sources, he is recognized by clients and peers as a creative thinker who is "a brilliant guy who pushes us and thinks strategically." He is also described by market sources as "highly intuitive about how to structure deals," and as someone who "quickly grasps all the issues and articulates the relevant positions well and efficiently. He is extremely sharp and helpful during negotiations." He "has an excellent understanding of the market and our businesses," is "unbelievably responsive," and "has proven time after time to be extremely astute and business-savvy, with boundless energy and focus to get the job done," clients say. Chambers is published by Chambers and Partners. Click here for their methodology. No aspect of this advertisement has been approved by the Supreme Court of New Jersey.
Our Corporate lawyers help clients create and employ strategies that allow their businesses to thrive. We offer sound legal advice and business insight tailored to the needs of each client and their objectives for each transaction.
We represent multinational corporations, midcap enterprises, and startups from formation to IPO and everything in between. Our clients range from lenders and borrowers in substantial public and private financings; to private equity and venture capital funds, small business investment companies, and family offices in their formation and investments; to troubled companies in buyouts and restructurings; to closely held businesses in business continuity planning.
We invest time in learning the industries our clients are in so we can anticipate what keeps them up at night. Whether it's the impact of blockchain technology for manufacturers, compliance concerns for financial institutions, or adapting to shifting rules and regulations placed on technology companies, we've got you covered.