Lee C. Kantrow
Louisiana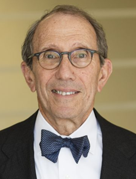 Kantrow Spaht Weaver & Blitzer
445 North Boulevard, Suite 300
Baton Rouge, LA 70802-5747
United States
Tel: (225) 383-4703

Email:

lee@kswb.com
Web:

www.kswb.com
Lee Kantrow is the Chair of our Corporate Section. He has a transactional practice that includes corporate law, securities, and mergers and acquisitions. Lee has handled numerous sales, mergers and acquisitions and capital raising transactions for a variety of publicly traded and privately held organizations.
He represents a diverse group of business clients including numerous hospitals, medical clinics and physician groups, home health and other healthcare providers, banks, insurers, tele-communications companies, professional practices, and non-profits. He also advises boards of directors on governance and other matters.
The firm was formed in 1933 to serve local, regional and national clients across a broad range of practice areas. That places us among Baton Rouge's oldest law firms, and over more than 80 years, we've earned a reputation for developing intelligent, creative solutions to complex legal issues.
KSWB was built on the pillars of high-quality legal service, unyielding professional ethics, and a strong, active commitment to our community. Our clients appreciate access to a local, responsive firm that can effectively and efficiently handle a wide range of client matters. They also value our practical, cost-conscious approach to doing business. As a result, many of our client relationships span multiple generations.
Today, KSWB is a thriving firm where third-generation family involvement ensures that our tradition of legal excellence and client service will not be compromised. We are primarily a civil commercial practice, with recognized, respected attorneys addressing wide-ranging corporate and business transactional needs and business litigation challenges. We also provide trusted wills and estate planning, and succession services.
"Lee Kantrow is a highly rated transactional attorney with particular prominence in the Baton Rouge market. He advises in connection with the full range of corporate, securities and M&A matters, and is thought of by sources as "a marvelous lawyer."