Perry E. Bendicksen III
New Mexico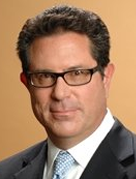 Rodey, Dickason, Sloan, Akin, & Robb
201 3rd Street NW, Suite 2200
Albuquerque, NM 87102
United States
Tel: (505) 768-7223

Email:

pbendicksen@rodey.com
Web:

www.rodey.com
Mr. Bendicksen is a Director in the Albuquerque office, a member of the firm's Business Department, and chair of the Mergers & Acquisitions group. He has extensive experience in securities and finance transactions. He regularly represents buyers and sellers in mergers and acquisitions, technology companies and their investors, and securities issuers and underwriters. He represents private equity funds, venture capital funds, and other collective investment vehicles in their formation and in their investments in portfolio companies.
He also structures project finance transactions and public-private partnerships. He has represented numerous companies in private placements of their debt and equity securities, including preparation of disclosure documents and qualification for state and local registration exemptions.
Mr. Bendicksen has been included in The Best Lawyers in America in multiple categories for more than 20 years and has been named Albuquerque Mergers & Acquisitions Lawyer of the Year and Albuquerque Public Finance Lawyer of the Year by that publication. He has been listed in Chambers USA America's Leading Business Lawyers in the corporate/commercial category since 2003, in which he was cited for "the speed, energy and efficiency of his work, his sound business judgment and his encyclopedic knowledge of the law." He is also listed in Southwest Super Lawyers for his experience and expertise in mergers and acquisitions. He holds an "AV" rating, the highest, from Martindale-Hubbell.
Community Activities & Professional Memberships:
WESST Board of Directors – Board Chair, 2018
Albuquerque Museum Foundation
Association of Commerce and Industry of New Mexico (Board Chair, 2010-11)
Honorary French Consul for New Mexico
American Bar Association, Business Law Section, Mergers and Acquisitions, Private Equity and Venture Capital and Legal Opinions Committees
State Bar of New Mexico
As one of New Mexico's largest business practices, the Rodey Law Firm's business group has the experience, knowledge and resources to provide our clients innovative, efficient and economical solutions for a full-range of business matters.
The Rodey Law Firm regularly counsels corporations, limited liability companies, partnerships, non-profit corporations, boards of directors and independent business owners on issues ranging from start-up to exit strategies. Our lawyers have expertise in business formation, corporate governance and business operations, commercial contracts and transactions, mergers and acquisitions, franchising, regulatory compliance and federal and state securities issues.
Rodey, Dickason, Sloan Akin & Robb is a law firm in Albuquerque and Santa Fe, New Mexico, practicing in commercial and tort litigation, labor and employment law, business, patent, trademark, tax, real property, development, environment, natural resources, and entertainment.