Theodore I. Blum
Georgia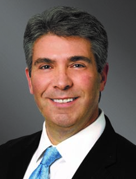 Greenberg Traurig, LLP
Terminus 200
3333 Piedmont Road NE
Atlanta, GA 30305
Tel: +1 678.553.2620

Email:

blumt@gtlaw.com
Web:

www.gtlaw.com
Ted Blum serves as Managing Shareholder of the Atlanta office and Chair of the Atlanta Corporate Practice. He leads and advises a team with the strategic business, legal and market experience needed to manage and close complex transactions, as well as to provide counsel on day-to-day operations. Ted concentrates his practice in the areas of corporate and business law, mergers and acquisitions, venture capital, and corporate finance. He has experience representing buyers and sellers in the structuring and negotiation of complex, multimillion-dollar mergers, acquisitions and divestitures of public and privately held companies. These transactions include leveraged buyouts, tax-free reorganizations, stock redemptions and acquisitions of financially troubled or insolvent companies.
Ted also works closely with growth companies raising equity or debt capital in private placements and other transactions exempt from the registration requirements of the federal and state securities laws. These transactions include the structuring and negotiation of rights, privileges and preferences of common stock, preferred stock, convertible debt, warrants and other equity or debt arrangements (including preemptive rights, anti-dilution protections, liquidation and dividend preferences, registration rights, rights of first refusal, co-sale rights, puts, calls, voting rights and board representation, capital calls, and other rights). He represents companies in structuring and negotiating joint venture, partnership and other strategic arrangements, licensing and development agreements, distribution and supply agreements, shareholder agreements, option and warrant agreements, employment and consulting agreements, and non-competition, non-disclosure and proprietary rights agreements.
Greenberg Traurig's Corporate Practice focuses on the business objectives of our clients. More than 450 corporate and securities lawyers work together to provide clients with the legal and market experience needed to manage and close the most complex transactions, as well as provide practical counsel on clients' day-to-day operations.
We advise public and privately held companies on mergers and acquisitions, corporate restructurings, private equity and venture capital, underwritten and syndicated offerings, commercial finance and syndicated lending, cross-border transactions and general corporate matters. Our industry experience includes transactions in a wide range of fields, from the pharmaceutical, medical devices and life sciences fields, to representations involving clients in the aviation, banking, energy, health care, manufacturing, technology, and telecommunications sectors.
We offer corporate clients the combined benefits of local presence and global resources, providing advice and services to companies and entrepreneurs throughout the Americas, Europe, Asia, and the Middle East.